An engagement ring is a symbol of love and commitment, and choosing the perfect one can be a daunting task. With so many styles, settings, and stones to choose from, it's important to take your time and do your research. In this article, we'll explore some tips and advice on how to choose the perfect engagement ring.
Consider Your Partner's Style
Before you start shopping for an engagement ring, consider your partner's style and taste. Do they prefer classic, timeless pieces, or do they prefer something more modern and trendy? Pay attention to the type of jewellery they already wear, and use that as a starting point when selecting an engagement ring.
Determine Your Budget
Engagement rings can vary greatly in price, so it's important to determine your budget before you start shopping. Consider how much you can afford to spend without putting yourself in financial strain. Keep in mind that the cost of an engagement ring is not necessarily an indication of how much you love your partner.
Choose a Stone
The most traditional stone for an engagement ring is a diamond, but there are many other options to choose from, such as sapphires, emeralds, and rubies. When choosing a stone, consider your partner's preference, as well as the durability and hardness of the stone. Diamonds are known for their durability, while other stones may require more care and attention.
Select a Setting
The setting of an engagement ring refers to the way in which the stone is held in place. There are many different types of settings to choose from, including prong, bezel, channel, and pave. Each setting has its own unique look and feel, so it's important to choose one that complements your partner's style and preferences.
Consider the Metal
The metal of an engagement ring is an important consideration, as it can affect the overall look and feel of the ring. Common metals used for engagement rings include gold, platinum, and silver. Consider your partner's preference, as well as the durability and value of each metal.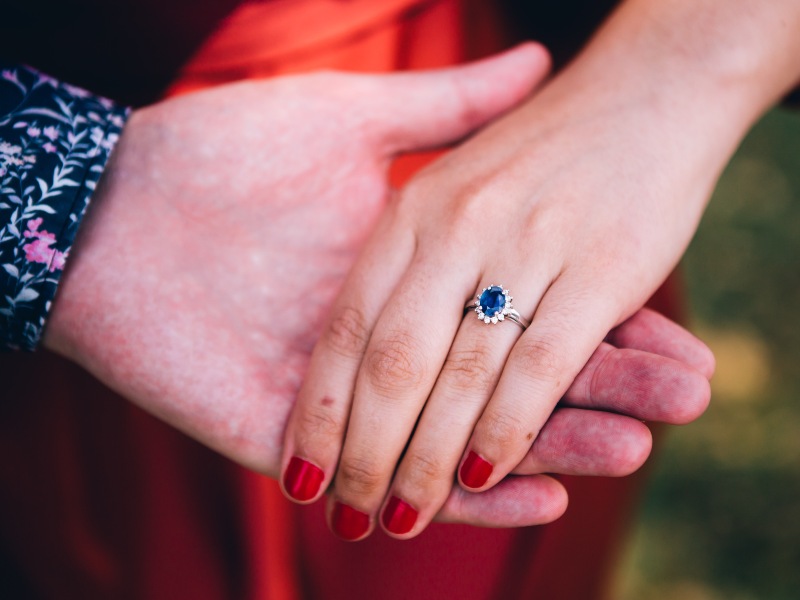 Get the Right Size
Getting the right size for an engagement ring is crucial. If you're unsure of your partner's ring size, consider borrowing a ring that they wear often and taking it to a jeweler to be sized. Keep in mind that it's always better to err on the side of caution and go a little larger, as rings can always be resized if necessary.
Choosing the perfect engagement ring can be an overwhelming process, but with some careful consideration and research, it can also be a rewarding one. Consider your partner's style, determine your budget, choose a stone and setting, select the right metal, and get the right size. With these tips in mind, you'll be well on your way to finding the perfect engagement ring for your partner.